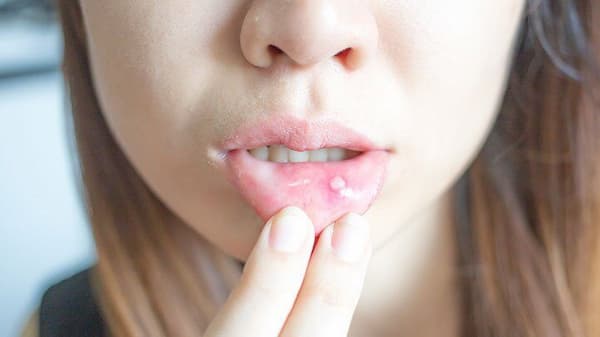 Canker sores in the mouth are also known as aphthous ulcers (or aphthous stomatitis). They are tiny and narrow lesions which grow on the mouth's soft tissues or over the gum's base.
In comparison to the cold sores, the canker sores in mouth do not grow on the lip's surface. The canker sores might be so aching that it can make talking and eating very tough for a person.
The maximum types of canker sores in mouth get vanish in 1 or 2 weeks, but still, you should not ignore it completely.
In this article, we will discuss all the essential information about the oral health mainly canker sores in mouth.
Apart from this, we will also disclose some useful facts about the canker sores including the causes, symptoms, and treatment that will surely clear your doubts about this skin disorder.
What Causes Canker Sores?
It is quite difficult to tell the exact cause of the canker sores as there are a lot of factors that trigger the canker sores in a person. However, the scientific studies have reported the following triggers for canker sores in mouth:
Toothpaste and mouth rinses containing Sodium Lauryl Sulphate.
A small wound in the mouth due to obsessive brushing, dental work, sports accidents or an unintentional bite on the cheek.
Absence of zinc, vitamin (B-3, B-9, B-12), iron and folate (folic acid) in the diet.
Sensitivities to the food like coffee, chocolate, eggs, strawberries, spicy foods, cheese, nuts, and acidic foods (including citrus fruits).
The bacteria which lead to peptic ulcers called as Helicobacter pylori (H. pylori).
A hypersensitive reaction to specific bacteria in the mouth.
Emotional anxiety and stress.
Hormonal imbalance and mood swings over the course of the menstrual cycle.
Dissimilar to the cold sores, canker sores are not linked with contagious herpes (Herpes Virus Infections). The below are few diseases and the conditions that can result in canker sores:
Inflammatory bowel syndromes, like ulcerative colitis and Crohn's disease.
HIV/AIDS destroys the immune system.
Celiac disease which is a severe stomach ailment triggered by a sensitivity to protein and gluten .
A defective immune system which affects the mouth's healthy cells in the place of pathogens, like bacteria and viruses.
Behcet's disease which is an uncommon condition that results in whole body inflammation comprising the mouth.
Do Canker Sores Occur in Kids?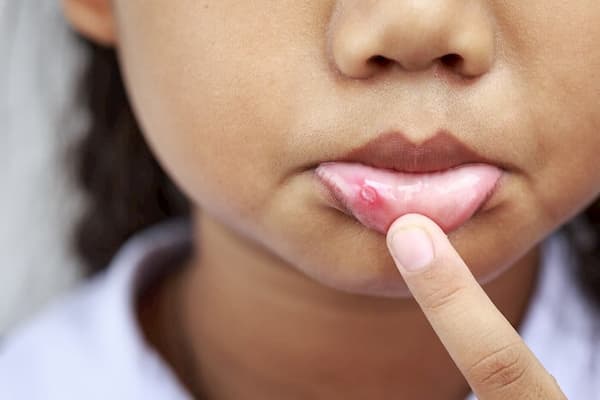 Yes, canker sores are quite common in the kids. They quickly appear in the lining of the mouth and tongue of the kid.
Due to the canker sores, kids cannot drink or eat.
Canker sores are quite dissimilar to the fever blisters or cold sores.
It is not caused by herpes virus infection. And doesn't spread from person to person.
The symptoms of canker sores in kids are aching red spots up to 1 inch across, whitish-grey sore with a yellow or white layer, etc.
Few kids might decline to eat due to the irritation and the pain of sores. Moreover, some kids and teenagers might get puffy lymph nodes, fever and drowsy or ill feeling. The canker sores occur more in those kids who have a faulty or weak immune system.
Are Canker Sores Contagious?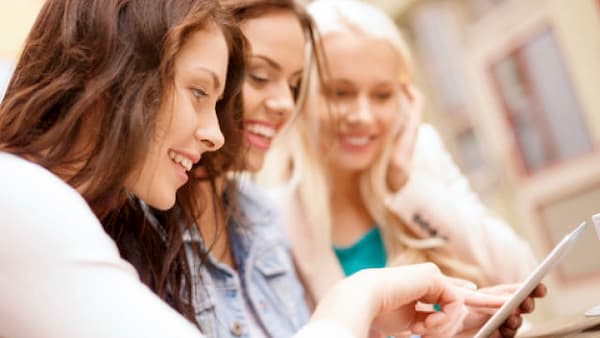 Can you get an STD from a canker sore? No, canker sores are not contagious at all. It is okay to kiss someone with a canker sore. It does not spread from person to person.
Generally, canker sores develop within the person due to some triggers like stress, hormonal changes, or exposure to some chemicals or foods. The triggers of canker sores in one person usually differ from the triggers that cause canker sores in the other person.
Are Mouth Sores a Form of HPV?
Nowadays, Human papillomavirus (HPV) is a primary risk factor for the growth of cancer in pharynx and mouth. It generally looks like a wart; however, it might have several looks.
HPV outgrows from your skin, while a canker sore is a hole inside the tongue or mouth lining. The canker sore is basically an aphthous ulcer.
Canker sores are not linked to viral infections; however, it is more related to autoimmune diseases. So, we cannot say that a canker sore is a form of HPV.
What is the Difference Between a Cold Sore and a Canker Sore?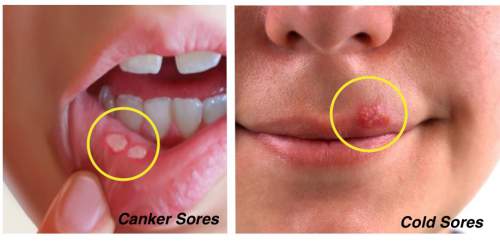 Sometimes people get confused overusing the terms … between a cold sore and a canker sore. A canker sore is not as dangerous as the cold sore. A cold sore is contagious in nature. However, there are few things that distinguish cold sore from the canker sore.
Let's have a look at the below table!
| Cold sore | Canker sore |
| --- | --- |
| It is caused by Herpes Simplex Virus (HSV) | Stress, hormones, food allergies, SLS in toothpaste etcd. |
| The outbreaks might be triggered by injury, fatigue, stress, or exposure to dangerous conditions. | It might get triggered by fatigue, stress, facial trauma and hormonal changes. |
| It is located around or on the lips and mainly outside the mouth. | It is located on the gums and inside the mouth. |
| These are fluid filled and red colour blisters that typically appear as a single or cluster of blisters. | It looks like tiny open sores with grey, yellow and white centre with bright red edge. |
| It is contagious and gets spread with skin to skin contact. | It is not contagious like the cold sore. |
| Can be painful. | Can be painful. |
Why Do I Keep Getting Aphthous Ulcer or Frequent Canker Sores in Mouth?
The canker sores can occur to anybody at any point of age. The simple form of canker sores can occur in the age group of 10 years to 20 years, but the complex one can occur during any age.
There are limited chances for the occurrence of the complex canker sores, but anybody who has already faced the simple canker sores can quickly get the complex one.
Though it's not common, a few people keep on getting the canker sores frequently in the mouth. It is due to the following reasons:
Deficiency of Vitamin B12:
The primary cause of skin problems in the human body parts is the deficiency of a few vitamins. Canker sores may occur due to the deficiency of the vitamin B12 that we get from fruits and vegetables.
This deficiency is quite common among kids.
Nutritional Deficiencies:
Canker sores can also be seen frequently in your mouth if you are deficient of zinc, folic acid, or Iron. Calcium insufficiency may also result in canker sores; However, the lack of calcium can aggravate the situation instead of causing the sores.
Thus, in order to avoid the frequent canker sores, you should keep your body and mind strong by healthy eating.
Stress or Injury:
Strain over the soft tissue or mouth injury can also result in the development of the canker sores. They can also occur due to firm scrubbing or consumption of something which can lead to tissue soreness or bruises inside the mouth.
Moreover, many persons suffer from wounds due to dental tools like braces. The usage of harsh breath freshener can destroy the outermost mouth's layers that can also cause canker sores.
Fruits and Vegetables:
Unfortunately, there are few fruits that are not healthy for the persons suffering from canker sores (as the nutrients in them can trigger the condition). Several citrus fruits are incredibly acidic and may aggravate canker sores.
The person suffering from canker sores should avoid the consumption of figs, strawberries, apples, and tomatoes.
Faulty or Weak Immune System:
People possessing a weak immune system are quite susceptible to the canker sores. It is tough to discover a specific connection of canker sores with the weak immune system. But it is true that the weak immune system could not help in repairing or preventing the canker sores quickly.
On the other hand, problems like gastrointestinal issues can also lead to canker sores.
Symptoms of the Canker Sores in Mouth: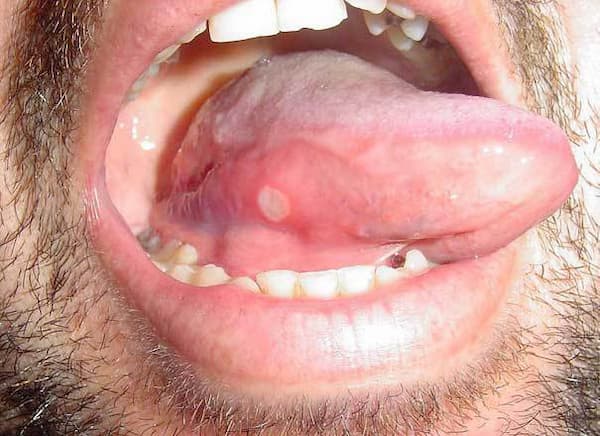 The maximum types of canker sores are oval or round with a yellow or white middle and the red colour edging. It might get from below the tongue, in the mouth, gum's base, in lips or soft palate. You may get burning or tingling sensation in 1 or 2 days before the appearance of the sores.
Below are the three kinds of canker sores:
Minor Canker Sores:
These are the most common canker sores which are quite tiny. They have the red colour edge and an oval shape. It gets healed without scarring in 1 to 2 weeks.
Major Canker Sores:
They are less common canker sores that are deeper and larger in comparison to the minor canker sores. They generally curved with sharp edges, however, might have uneven ends in case of considerable size.
They are quite painful. It can take around six weeks to get heal from the significant canker sores.
Herpetiform Canker Sores:
They are quite uncommon and generally grow during old age. They do not occur due to HVI. Herpetiform canker sores have irregular edges and pinpoint size. It can happen in bunches of ten to hundred sores, however, might unify into single big size ulcer.
It can get heal in 1 or 2 weeks without scarring.
Treatment for Canker Sore on Gums: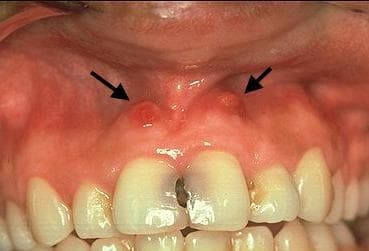 You can get relief from the temporary pain of the canker sores with the renewing Melts (HB-12 Melts) (topical hyaluronan bioactive vitamin B12). It holds towards the tooth, gum or bracket adjacent to the canker sore and gradually melt for hours of calming pain relief.
You can get the below over-the-counter medicines to relieve and heal canker sores:
Hydrogen Peroxide rinses (Peroxyl, Orajel)
Benzocaine (Orabase, Zilactin-B, Kank-A)
Fluocinonide (Vanos)
Home Remedies for Canker Sores: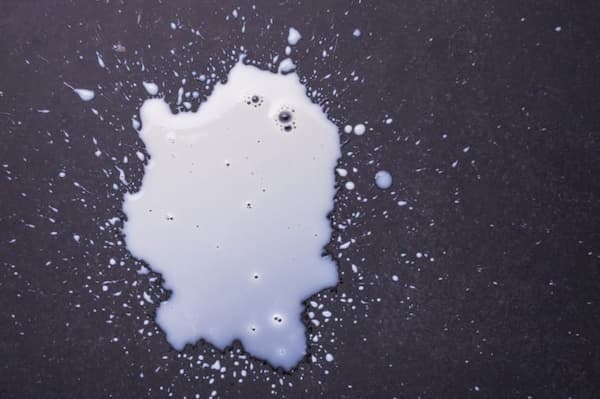 With the application of some amount of Milk of Magnesia or the ice to the canker sores can heal the skin ailment. You can also make a mixture of baking soda and warm water and rinse it in your mouth for healing and pain-relieving.
Moreover, the usage of honey is also effective in curing canker sores.
Conclusion!
We hope that now you know everything about the canker sores in mouth. You should try to avoid the foods that trigger canker sores like acidic foods, citrus foods, etc.
Moreover, by making a few lifestyle changes and practice good hygienic oral health you can soon heal the canker sores without treatment. Don't forget to take advice from your doctor if your condition of canker sores gets severe because in such case you might need some treatment.