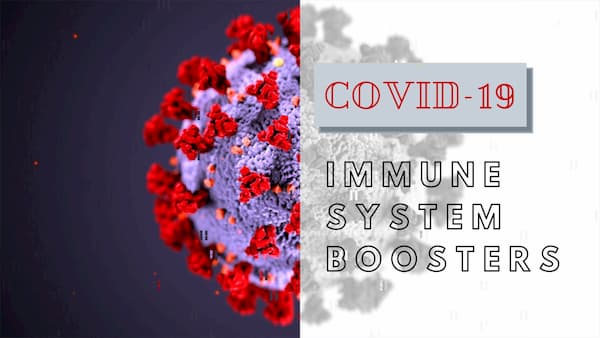 With no vaccine for the COVID-19 in the sight, adopting healthier habits has turned out to be the need of the hour. We all know that prevention is better than cure. And one can build and boost immunity system as a preventive measure.
UPDATE: People who are up to date with their COVID-19 vaccinations may still get a COVID-19 infection after vaccination. No vaccine is 100% effective.
In the wake of COVID-19 outbreak, the market is being flooded with immunity-boosting products. The companies are really good at marketing any stuff. Their main aim is to make hay while the sun shines.
From Gaumutra to Magnets, it's all Anti-coronavirus: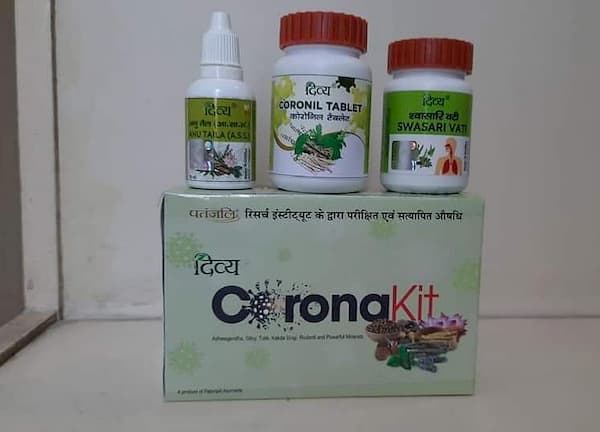 Some pseudoscientific blogs have even started marketing them to larger audiences. This misinformation is spreading like a wildfire. People are blindly taking them for granted believing in miracles.
Starting from the traditional gaumutra to the latest invention CoronaKit is taking advantage of the prevailing situation. Mature consumers are wiser and have time. They do want to be well informed. Being heavy internet users, they end up shopping online.
On the contrary, those who are not mature-enough end up consuming gaumutra (cow urine) and gobar (cow dung) or the latest invention CoronaKit. No doubt, the consumers will get wiser as the time passes by.
However, they end up believing fake news and wasting money on so-called fake immunity-boosting supplements.
Moreover, these so-called dietary or herbal supplements can contribute to other impairments and send you to the emergency. The best bet to keep your body and mind healthy is to invest in diet and exercise
Invest in Yourself with Good Nutrition and Exercise to Boost Immunity System: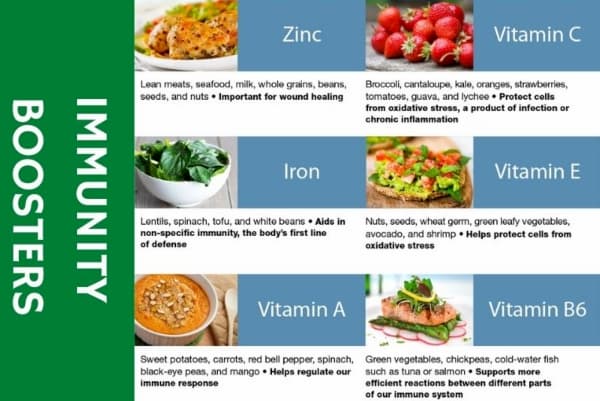 The healthy immune system doesn't develop only through a good diet. The other factors are equally important for immunity building. They include a healthy lifestyle, proper exercise, diet and a regular sleep cycle.
As a first step, you must plan your daily meals such that it includes a balanced diet. Don't be of the impression that it's a special diet. A balanced diet gives your body all the nutrients it needs to function properly. This includes fresh fruits and vegetables, whole grains, legumes, lean proteins and dairy.
No single food contains all the essential nutrients that our body needs. That's the reason, we try to get the balance with every meal or over a day or even a week.
There is no superfood that can boost immunity as no nutrient works in isolation. You need to pick a combination of foods that can boost immunity in these times. As a firm believer in integrated complementary therapeutic options, I do suggest a balanced diet comprising foods rich in antioxidants and Vitamin C.
Foods that Boost Immunity System:
Citrus Fruits:
Citrus foods are high in Vitamin C and they do aid in fighting infections by stimulating the formation of antibodies. Whether you've caught a cold or COVID-19, citrus foods help build up your immune system.
Oranges, lemons, lime, grapefruit are the popular citrus fruits that are high in Vitamin C.
Non-Citrus Fruits (also boost immunity system):
If Vitamin C is the requirement, then most people talk of orange. Other than orange (to be specific, citrus fruits), there are many non-citrus fruits that do contain loads of Vitamin C.
They include guavas, acerola cherry, pineapple, strawberries, kiwi, mangoes, and papaya. These do help in boosting immunity. In fact, a single guava fruit contains twice of Vitamin C content than an orange.
Similarly, acerola cherry fruit is a reservoir of phytonutrients including Vitamin C. It has about 50-100 times Ascorbic acid than that of orange or lemon.
Strawberries are more popular for their antioxidant properties and is an efficient immunity booster as well. Adding half a lemon to fresh coconut water will shoot the Vitamin C levels by 10 times.
Though there is no scientific evidence for the best time to eat fruit, it is recommended to eat fruits in the morning after a glass of cumin water (herbal tea). However, people should remember that fruit is healthy at any time of the day (with or without a meal).
Red and Yellow Bell Peppers: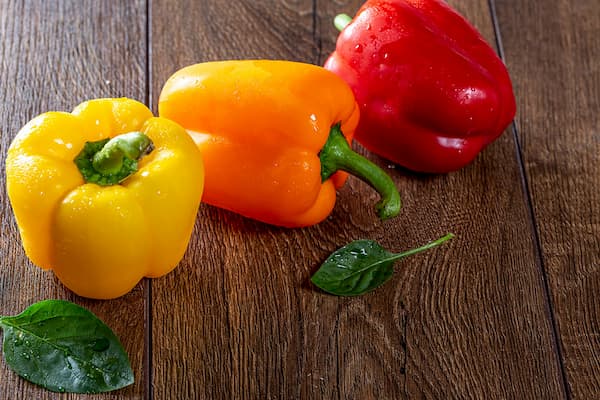 Bell peppers contain 3 times as much as Vitamin C found in an orange. Why not have red bell peppers (even sweet yellow peppers) in your salad every day before meals. Apart from boosting your immune system, bell peppers keep your eyes and skin healthy.
Ginger, Garlic, and Turmeric:
These are considered to be superfoods that help to kill bad bacteria within us. They are a key ingredient in many households. Due to its anti-inflammatory properties, they are considered to be promising immune boosters.
Both ginger and garlic help decrease inflammation and reduces dry cough and sore throat. Spices like turmeric, cumin, coriander, and garlic are recommended in cooking. If one observes Indian cooking, these spices are essential ingredients in every spice box. They do strike a delicate balance of many spices.
Almonds:
Almonds are a rich source of Vitamin E. They tend to keep the immune system strong against bacteria and viruses. This fat-soluble vitamin also protects the cells from damage.
Fortunately, apart from almonds, this Vitamin E is abundantly found in wheat germ oil, sunflower seeds, sapote fruit, and avocados.
Drumsticks: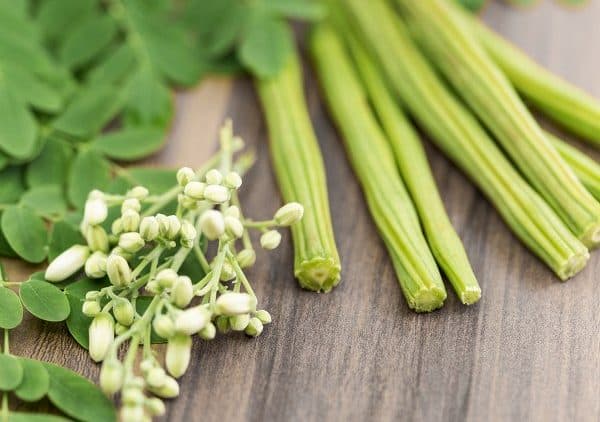 Drumstick, also known as moringa, is considered to be a super plant with powerful medicinal properties. Apart from boosting immunity, drumstick offers a plethora of health benefits. It's a rich source of antioxidants and bioactive plant compounds.
In fact, the drumstick is the newest health revolution (miracle plant) around the world. High on Vitamin C and antioxidants, the soup of drumstick cures cold and flu immediately. Drumstick leaves juice is a lifesaver.
The other way of getting the best of drumsticks is to boil 6-7 pieces of finger-size cut drumsticks in normal water for 15-20 minutes. And chew these boiled drumsticks before lunch and dinner and just take the pulp.
Flaxseed:
Flax seeds are rich in Omega-3 fatty acids. Research shows that it has important immune-regulatory effects. It boosts the immune system by improving the function of immune cells.
Many studies show that eating foods rich in Omega-3 fatty acids have a lower risk of several chronic diseases like heart attack, stroke, cancer, and rheumatoid arthritis.
These seeds are a great source of healthy fats and antioxidants. For the maximum benefits, you can mix equal quantities of flaxseeds, sunflower seeds, and pumpkin seeds in a box. Have 2-3 tsp of mixed seeds as your evening snack.
Fortunately, Omega-3 fatty acids are also found in Chia seeds, hemp seeds, walnuts and seaweed. Its relatively easy to get omega-3 fatty acids from several fatty fish including mackerel, salmon, cod liver oil, oysters, trout, sardines, and anchovies.
Ayurveda & COVID-19: Immunity Promoting Measures: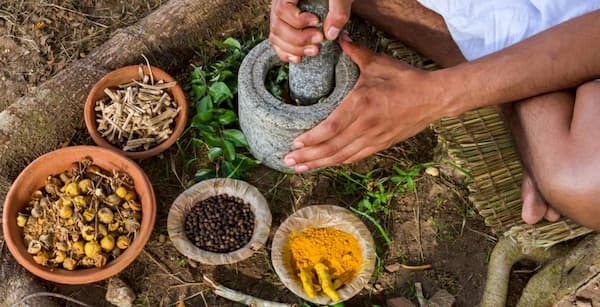 Ayurveda is a traditional system of medicine that has gained millions of followers all over the world. The Indian government is promoting certain guidelines as immunity boosters.
As per the research, it is been proved that the ayurvedic immunity boosters are giving a significant immune response mainly with respect to psychoneuroimmunology. The in-vitro studies are providing missing links between Ayurvedic and biological models of mind-body medicine.
The self-care measures being advocated by Ministry of AYUSH are as follows:
Drinking warm water throughout the day. Drink at least 2 litres of water every day so as to flush out toxins and maintain a healthy fluid balance.
Drink HERBAL TEA once or twice a day. You can prepare this decoction using basil, cinnamon, black pepper, dry ginger, and raisin. If needed, you can add jaggery or fresh lemon juice as per your taste.
Drink Golden Milk once or twice a day. Just add a pinch of turmeric to your hot milk.
Mix clove powder with honey for throat irritation and cough. This can be taken 2 or 3 times a day.
Steam inhalation with mint leaves or caraway seeds is an effective remedy against respiratory problems. This can be practised daily once.
Always eat cooked food. Try to limit the usage of the refrigerator, deep-fried, and packaged foods.
Detox from alcohols and smoking. It increases your risk of deadly coronavirus.
Lack of sleep can affect your immunological processes. A night of good sleep can bolster the T-cells to fight off the infection and enhances immune defence.
De-stress to Boost Immunity System:
Stress is an important factor that can weaken your immunity system. Always take proper rest to destress yourself. A good sleep of 8 hours recharges your body and thus boosts immunity.
Simple exercises like yoga or pranayama will not only promote physical fitness but also relieve stress. There are certain poses in yoga that removes toxins from the body. And thereby, yoga improves your immunity system and fight back.
As per the International Journal of Yoga, the following are considered to be the most important yoga asanas (postures) to support and boost the immune system.
Fish Pose (Matsyasana)
Bridge Pose (Setu Bandha Sarvangasana)
Bow Pose (Dhanurasana)
Cobra Pose (Bhujangasana)
Sitting and Breathing (Sukhasana and Pranayama)
Frog pos (Mandukasana)
Serpentine Pose (Varkasana)
How can I Protect Myself (and Others) from the New Coronavirus and COVID-19?
During this COVID-19 pandemic, restrict unnecessary travel. Taking a risk and going out is not advisable. If going out is compulsory, always cover your mouth and nose with a cloth face cover. Practice physical distancing. Stay at least 6 feet from other people.
Last but not the least, avoid handshakes. Washing your hands with soap and water for at least 20 seconds is far more effective in removing microbes.
There's no set frequency. It really depends on your activities. Avoid touching your face (eyes, hands, and mouth) with unwashed hands. Although many trials are taking place, there is currently no treatment or vaccine for coronavirus.
Act sensibly!!!